Every guy should own a Henley... or even a few of them! Henely shirts are a good balance between casual and somewhat dressy. They are flattering on everyone and there's plenty of different styles to go around! They are even comfortable... plus can I just say girls find it hard to resist a guy in a Henley! So go ahead guys pull one on!
Here are a few thrifty Henleys to choose from!
Option for the fashion adventurous Guy:
If you have no problem sporting purple this Converse One Star brand Henley is only $4.98 at Target!
For the "play it safe" Guy:
This blue (also available in green) Henley is also by the Target One Star brand for $13.98!
For the "Check out these Arms" Guy:
Also at Target as part of the Mossimo brand for only $9.99!
Also available in Ebony, Military Blue, River Birch, Bright Olive, and Teal Blush.
For Mr. Blue Eyes:
This Raglan Knit Top for 15.90 at Forever21.com will make your eyes pop!
For the Brown-Eyed Cutie: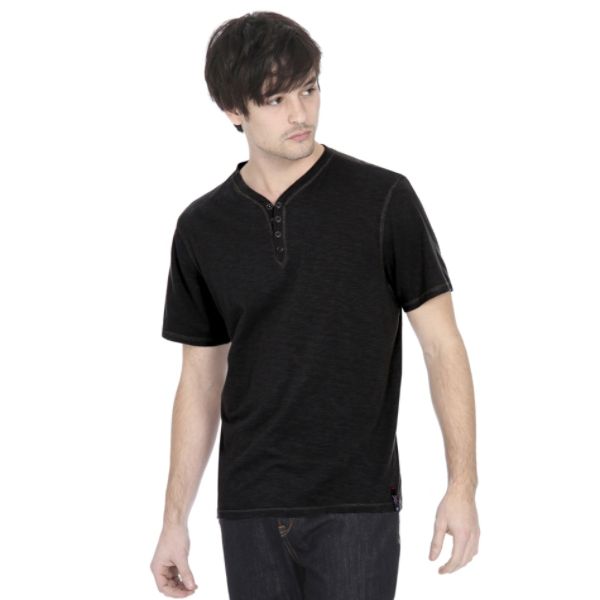 By French Connection at Sears' Men's SS Solid Henley $14.90!
For the Buff Guy: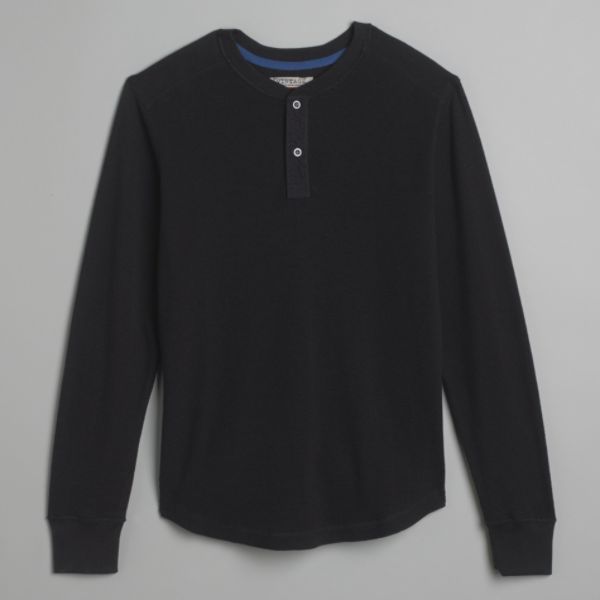 Wear this Route 66 Men's Long Sleeve Solid Thermal Henley at Sears' tight! It's only $6.99!
For the thinner Guy:


Try a baseball style Henley like the On The Byas Raglan Smith Henley for $19.99 at PacSun.
Enjoy!